Price negotiating can be difficult, it's never great to hear a NO to your terms. As a supplier, you will get clients asking for flexibility on your service. There are certain terms the client may start negotiations on. These include pricing, products and time. We have created some tips and tricks to help you when in price negotiations with a client.
Qualify a prospective client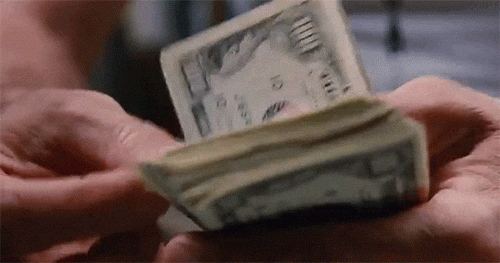 To make sure a prospective client is qualifiable for your service there are several factors to consider. You should consider if it is financially suitable for the client's budget and how keen the client is. If a client is asking for a high-quality service for £££ and they have a low budget, there may be no point in the negotiation. Consider the value of the booking for you and for your client. If a client has numerous interactions with you and shows multiple buying signs, they're interested. Build their excitement and make them want you over anyone else!
Whilst people want affordability they also want quality, explain the values of your service compared to others. You can adapt your services to the client, in fact, this is advised. Ask them what budget you're looking at and if it's completely out of your range, be honest and let them know. You might also find helpful these 5 ways to explain your value to prissed-obsessed customers.
Justify your pricing
The biggest part to remember about negotiating is that you need to sell yourself and be your own number one fan. Don't wait for the client to volunteer that they want to buy, help them to buy. If you appear too anxious to negotiate your price and terms, the buyer could lose interest. Have confidence in your craft!
There are four key things that you can do to sell yourself when securing a booking: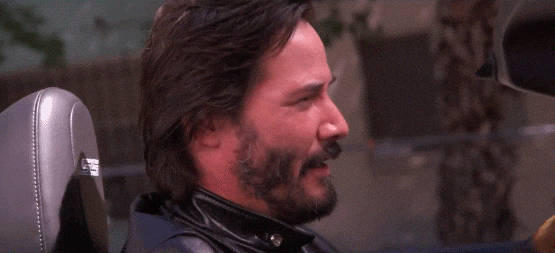 1. Be Helpful
Show them that you would like to help them. Negotiating doesn't just have to be price based –  you could negotiate a menu to cater allergies, include particular set lists or accommodate last-minute venue changes.
Example: "Hi Dave, I understand that you have a few allergies you would like me to cater for. What are all the allergies for your guests, and what do you really dislike? Let's cater this menu to you!"
3. Talk about the benefits and values of your service.
Sell yourself! Focus on the value of your service, what can you do those other suppliers can't? Whether it is a competitive price, friendly nature or flexibility –  make the value of your service known.
Example:"Although fairly new to Poptop I have been a chauffeur for 20 years. I know that I could help make your wedding memorable. I'm confident in our service and know that my relations with my clients are above and beyond. If there are particular decorations or even a particular drink for the ride, let's discuss! My experience and my attention to detail are second to none, and this is why I'm the best option for you."
3. Give your price reasoning
Why is your price that price? Use this opportunity to set yourself apart from your competitors. Don't just change your price to appease the client and leave you in an uncomfortable situation. For example, if the negotiation drastically affects your profit it will not be a lucrative option for you. It's okay if you have a set price, just make that clear to the client.
Example:  "There are numerous factors for why my price is what it is. Factors of this are the cost of my travel, event preparation, supplies, and accommodation. My price is reasonable for the service I offer. Other competitors have charged a higher fee, but if you book with me I can do everything discussed for £££. We can tailor this to you, let me know what you think and if you have any other questions please feel free to ask!"
4. Make the right impression
Another way to do this is to make a great first impression with a positive attitude. If the terms of the client don't match yours be honest but be polite.
Example: "Congratulations on your engagement! I'm glad you thought of our company when planning your event. Your budget is a bit lower than what we would usually do for that time, however, let me know your flexibility and let us see if we can get things rolling for your special day!"
securing the full agreed payment from the client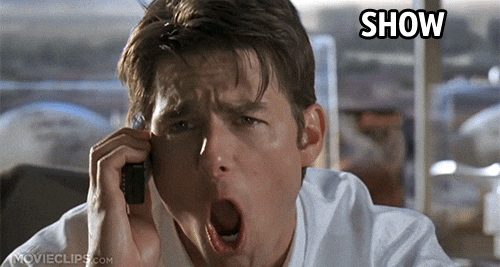 After you have confirmed your booking on Poptop and we take the deposit, your remaining fee can be paid to you however you decide. Whether this is a card or cash payment is totally your decision. If a client was offered the option of a card or cash payment for the rest of the payment this could increase your chance of booking.
One crucial way to negotiate without changing your price is the use of installments. If you were out of a client's budget, and they were unable to make a one-off payment for the event, you could write an agreement for multiple payments leading up to the event. When doing installments you're not lowering your price, just separating it into more manageable sums for your client. After all, they're interested in your service, so why not sell yourself with this flexible and helpful nature.
Another negotiation trick without lowering your price could be to offer a different amount of time for the event. If a client asks for a three-hour music performance for ££££, but that price was too low for your service, you could lower the time to two hours/two hours thirty for the equivalent money.
Politely Declining an Offer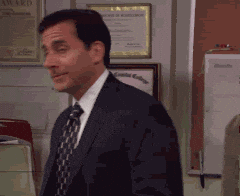 Whether it's the location or a price that you can't do,  If your answer is a hard no, it's not going to change all of a sudden. If you don't want to lower your price you don't have to, it is your choice. Just as it is the clients choice to make a booking –  it's a two-way street.
However, there is a way to say no without offending. You may say something along the lines of "Thank you for the interest and asking. I know we would be suitable for the service that you have asked for. However, unfortunately, I would not be flexible at my price. Would you like to discuss further details and book the date now?". Make sure you politely refuse, this will leave a good impression of you and they could think of you for future bookings that would be more suitable.
Handling a client who has asked for a discount
We all like a good bargain, and that will be no different for your client. Asking for a discount is a strong buying signal. The client is attempting to make a saving for their event, especially if it's a wedding. This is not a reflection of lesser value on your service.
One thing to consider is the use of incentives. This doesn't have to be something pricey, it could be ten minutes extra, a tasting menu pre-booking or even a complimentary drink in a vehicle ride. Although the value of the freebies isn't actually free, as they have to purchase your service, the offer will seem more lucrative. The use of words like FREE and incentives bring excitement to your customer making them want to book your service ASAP.
You may consider offering a discount if the client takes a specific time, menu or if the client was to make a booking for multiple days or times.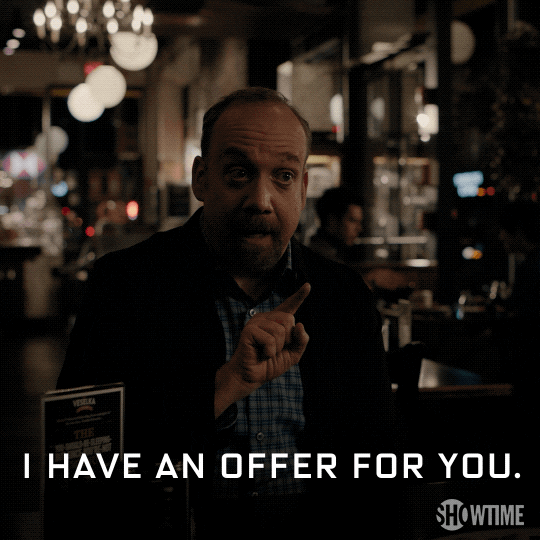 You may be a hard no, however, if you are somewhat more flexible in the negotiations you could write a message such as: "I could accept a lower price but only under certain circumstances, such as…". Just be honest and transparent, you want to build customer relations so they will be more inclined to book and refer you to future clients.
The extra you offer could be something that you already provide, but the way you phrase it could make a huge difference when securing a booking. After all, they're interested pre-discount, so why wouldn't they be more inclined after a discount no matter how small?
Also, read this guide on writing the perfect quote.