It's finally October, and you know what that means?! The kids are drinking pumpkin spiced lattes, scarves & hats have been dug out of the bottom of our wardrobes, and Halloween is on the horizon. If you are a total Halloween geek – the decorations will already be up and the party planning is already underway. The weather is getting colder and a lot of us just want to curl up on the sofa with a mug of hot chocolate and our favourite Halloween films. So, here are the best Halloween spooky movies recommended by our team of Poptoppers in the Newcastle office 👻
The Best Halloween Movies
After numerous dangerous sleepwalking episodes, Rose and Chris take their adopted daughter to the ghost town that she speaks about in her sleep. When Rose realises her daughter is missing, she searches through the nightmarish town to find her daughter and uncover her twisted past.

'I like it because it explores the entity of evil and where it comes from through events and actions. It is also based on my favourite video game that I used to play, which is really scary!' – Eugene, CEO

When Coraline moves to an old house with her parents, she begins to feel neglected and escapes to an idealised alternate reality. It isn't until her 'Other' mother asks her to stay there that Coraline finds the dark secrets of the parallel world.

'I love the animation, it's got a beautifully told story and a strong female lead character – which I think is rare in scary films. I think it's also a good level of spooky that's not terrifying, and it's a film that people of all ages can enjoy.' – Rebecca, Events Concierge

Trish and her brother Darry make a horrific discovery in an abandoned church on the way home from college. Their usual drive back to their hometown becomes a fight for their lives as they find themselves prey to a horrific and unstoppable force.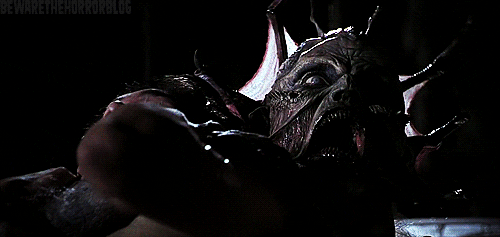 'It was the first sort of horror film that I watched and when I was around 13 I snuck downstairs in the middle of the night to watch it, so my mum didn't know' – Jacob, Supplier Support Manager

A new girl joins the school and is taken in by a group of outcast teenage girls who practice witchcraft, they show her that their magic capabilities are limitless and together they can curse those who have angered them.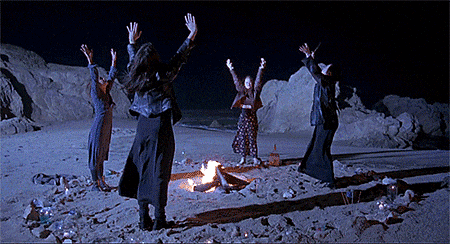 'The craft is a highly underrated Halloween film in my eyes. Admittedly I watched this film when I was way younger than the recommended age, and certain scenes did scare me .. BUT overall it just made me want to be in high school and make friends with some awesome witches. What's not to love? Also, Fairuza Balk is always a 'yay' in my eyes.' – Paige, Head of Client Experience
When a new family moves into the home of a deceased couple, Adam and Barbara, they try to scare them away, but quickly become a source of entertainment and income for the family. The ghost couple calls on Beetlejuice to help them, but he has more in store than just assistance.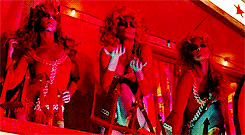 "It was a hard choice…I'd have to say I chose it for being risky, provocative, ahead of its time and a cinematic masterpiece! What's more iconic than the Day-O scene in Beetlejuice?" – Cole, Supplier Support Manager

A failing true-crime writer and his family move into a house where some horrific murders previously took place. He finds snuff videos in the houses attic, and as he goes deeper into his research, things take a turn for the worst.

'This film is really eerie. It has a slow build to the climax point but it does a really good job of building the tension and it doesn't follow the same rules as a lot of supernatural horror films. I like the use of the videotapes in the film, you don't want to watch them but at the same time, you can't look away! I have to say that Sinister did actually make me jump out of my skin.' – Tasha, Events Concierge

A young ghost called Casper haunts a mansion in Maine. When a specialist moves in to communicate with the ghosts that live there, Casper falls in love with his daughter, Kat, which puts them into a complicated situation.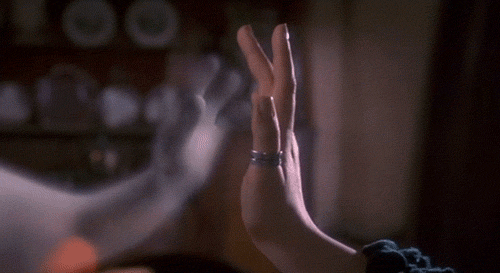 "Casper reminds me of my childhood as I use to watch this all year round – my favourite character is Fatso" – James, Supplier Success Manager

On Halloween, two twin girls try to save their parents from their greedy magical aunt and from financial disaster. They must trick her out of a magic moonstone to save their family home and they discover the magic and make many friends along the way.

'I remember watching this film when I was younger and I loved it! I loved Mary-Kate and Ashley at the time so it was perfect having a Halloween film that they were in. When I think of Halloween films, this is the one that comes straight to mind!' – Emma, Supplier Support Manager

After moving to Salem, Max explores an abandoned house with two other friends. After he accidentally frees a coven of evil witches, the gang must stop the witches from becoming immortal with the help of a magic cat.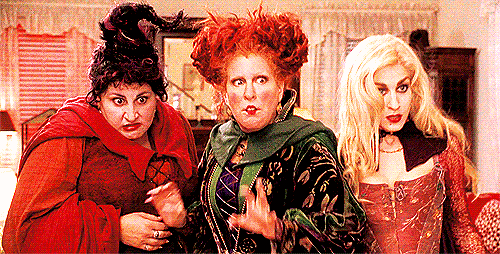 'Hocus Pocus is my favourite film because it reminds me of my childhood and fantasizes all the scary stories I got told about witches when I was kid. It's about the most I can handle on my degree of scare tolerance (I hate horror films) and 'I put a spell on you' was a banger'' – Laurel, Events Concierge

Hotel Transylvania is an animated film about a hotel for monsters. When the owner, Dracula, plans a celebration for his daughter's birthday, things get a little out of hand when a human crashes the party.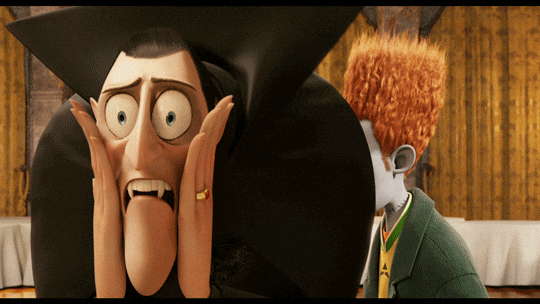 'I really like this film because it makes me laugh and my favourite scene is the 'blah blah blah' scene.' Nic, Head of Marketing

A year after her mother's death, Sidney is threatened by a ghostfaced killer that has been murdering some of her classmates. But who is committing these horrific slashings? It is up to tabloid Journalist Gale Weathers to uncover the truth about the killings.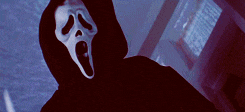 'The Scream Franchise is one of my favourites because of the ghostface, and also because it's simple, nostalgic and satirical about their own movie genre.' – Abi, Venue Department Manager

Paranormal investigators are summoned to a secluded farmhouse that a family has recently moved to. A supernatural presence has manifested in the house and, though its actions are relatively harmless, to begin with, it soon escalates in a horrific fashion.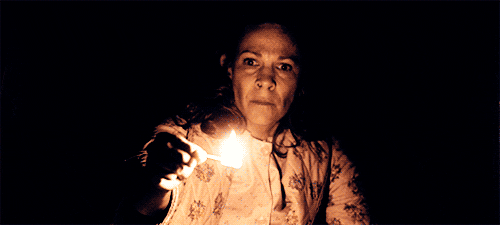 'I love true story paranormal films and this one is really well done. It really genuinely scares me and it is probably one of the only horror films that I could watch multiple times and still be scared.' – Becky, Events Concierge
---
If you're planning a Halloween party spooky enough to scare your guests witless, why not check out our fantastic range of suppliers for your event?! We've everything to choose from including caterers, photographers, DJ's, face painters, balloon modellers and more!
Check out more Halloween party ideas here:
halloweenparty
Client Success Manager & Event Expert
Passions: Travelling, cacti, Halloween, popcorn, speaking foreign languages, disposable cameras, noodles, indie music