Your wedding day is one of the most important days of your life and you will want everything to be perfect. But that doesn't mean it can also be affordable. Choosing cheap wedding venues doesn't mean missing out on the wedding of your dreams. It's an opportunity for you to do something different that really appeals to you and your partner, and a way to save money at the same time.
In fact, once you start looking around your local area you'll be surprised at how many locations are available as a wedding venue. It's even possible that the elite venue you wanted falls within your budget; even if it isn't technically classed as cheap.
Reducing the cost of your wedding venue is a very effective way of saving money and making the whole event much more affordable. Once you've found the right wedding venue you can plan the rest of your wedding!
Cheap Wedding Venues Ideas
Let's get started with some inspirational wedding venues on a budget.
Do It At Home
If you have a large garden then you may already have the perfect wedding venue and it's exceptionally cheap (read 'free').
Don't panic if you don't have an appropriate size or style garden, consider your relatives and close friends, it's likely that one of them will have the perfect venue for your wedding.
Of course, you'll need to allow for a gazebo, chairs, table and all the other elements that you want to include in your wedding. But, you can get everything to come to you and, best of all, someone else will clear up while you head for your honeymoon.
Have You A Zoo Close To You?
If you're looking for something a little different take a look at the tourist hotspots in your area. For example, your local zoo will provide facilities for almost any social event. You may need to tie the knot in the evening but what better venue that standing in front of the tiger cage?
The advantage of many tourist hot spots is that they don't generally make money in the evening, this means they will offer a cheap rate, allowing you to pour your money into the wedding and not the wedding venue.
It's not just zoos that make great cheap wedding venues if there is an amusement park, model village, or any other type of tourist based attraction you're likely to be able to use it as your venue. It's easy to find and secure this type of wedding venue, simply visit your local tourist office and see what attractions there are.
You'll be surprised at how many of them will be eager to give you the special day you desire.
The Local Museum
Local museums should come up when you visit the tourist office, however, they are often overlooked as the perfect wedding venue.
The simple fact is that many museums are housed in period buildings and often have attractive outside spaces. It's worth considering them as cheap wedding venues and surprising yourself and your guests.
At the very least pay them a visit to see what they have to offer!
The Registry Office
This is a more traditional venue and one that is often seen as the cheap option. But, it doesn't have to be.
There are a number of beautiful registry offices that can make a fantastic backdrop for your wedding photos. You can also use the registry office to ensure numbers are limited by the size of the room, this will help to reduce your costs as you'll only need to cater for the guests in a venue of your choice.
A Public Garden
Have you ever walked by the local park and thought it would make the perfect wedding venue? It's becoming an increasingly popular option and with good reason. Not only is it a cheap venue, but it is also incredibly flexible regarding the size of your wedding party.
You'll have to check with your local council regarding using the park but they are unlikely to have an issue with your ceremony being there; making it one of the best cheap wedding venues on offer.
Of course, you'll be hoping for good weather in order to proceed with an outside wedding!
The Street Outside Your Home
You may not have realized it but you can close the street outside your home. Obviously, you'll need permission from your council and it's going to need to be a minor road; you can't shut the main road into your town just for a party!
You may also need to invite the other people on your street, to ensure they don't feel inconvenienced by the street closure. The good news is that this is a very cheap venue, closing the street for your party simply requires the application fee to the council and a few properly completed forms.
Hire A Boat
Another option is to hire a boat and have the wedding and the party at one venue. If the sun is out and you're cruising down the river you're guaranteed to have one of the best wedding venue options available.
Guests will need to be on time to avoid missing the boat but you'll find there is an intimacy and sense of adventure that is often lacking at popular wedding venue options.
As the boat firm will usually charge a set amount to hire the boat you'll find this is a surprisingly cheap and attractive venue option.
The Theatre
Another venue option worth considering is the theatre in your local town, o even a nearby one. There will be days that it is not being used and it makes a fantastic wedding venue, especially if it has period architecture or a claim to fame.
Perhaps best of all is that many people will not have thought of the theatre as a cheap venue for your wedding, allowing you to be both stylish, unique, and even hint at a wedding far more costly than it actually is.
Connect With Your Passion
If you want to do something completely different then consider what passions you and your partner share. If you both love parachuting or bungee jumping then consider this as your wedding venue. Ideally, your best man and even your head bridesmaid will join in the fun.
The rest of your wedding party get the ground below as the venue and can hear your screams.
It's imaginative, personal, and surprisingly affordable compared to so many venue options.
Best of all, it will create an experience that you'll never forget. Of curse, you will need somewhere to hold the party afterward.
Top Tips To Help You Choose The Right Wedding Venue
It's important to remove the word 'cheap' from your mind. This conjures up negative images when, in fact, most cheap wedding venues are simply more affordable and still fantastic choices.
The secret to choosing the right wedding venue is in knowing what it is you want. The fact that it falls into the category of cheap wedding venues is simply an inevitable bonus when you consider what you really need for your special day.
These tips will help to ensure your wedding venue is perfect for your special day;
Avoid Saturdays
Almost any venue you choose will be more expensive on a Saturday, especially if you mention the word 'wedding'.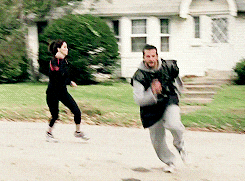 But, you can avoid this issue by choosing a different day for your wedding, after all, why do you need to get married on a Saturday? Anyone who values your friendship will find a way to be there on a workday.
Avoid Peak Times
Just as Saturday's are more expensive you'll also find there are specific peak wedding venue times throughout the year. These are generally during the summer months when the weather is nicer, although Christmas can also be a peak time for any venue.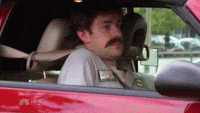 If you really need the best wedding venue on offer then you can reduce the cost by choosing an off-peak time. The cooler months are best, you'll see an impressive drop in the price making almost anywhere a cheap wedding venue.
Of course, the exceptionally popular venue choices are booked up for years in advance; this tactic won't work with them.
Who Do You Really Want At Your Special Day?
Don't just consider the venue. You can save costs on the entire wedding and even improve your wedding venue choices by thinking about who you really want to be at your wedding.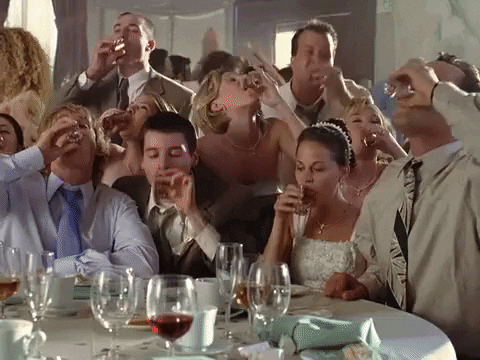 Fewer guests mean less expense on food and a smaller, more intimate wedding venue. It's time you thought about whether your second cousins twice removed, that you see once every 5 years, really need to be at your wedding.
Don't Be Afraid To Negotiate
Just because a venue tells you their price doesn't mean you have to accept it! You may be able to get a discount if you pay in full when you book. Alternatively, there may be elements you don't want in the venue or perhaps you can include some free advertisement for the venue to reduce the cost.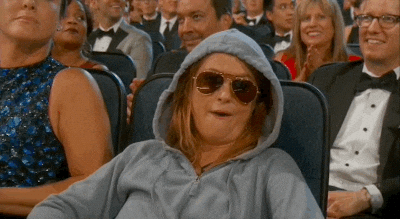 It's also a good idea not to mention it's going to be a wedding venue as the price may go up simply because it's a wedding.
Use Just One Venue
Traditional states you get married at a church or similar impressive building and then proceed to a second venue for the party.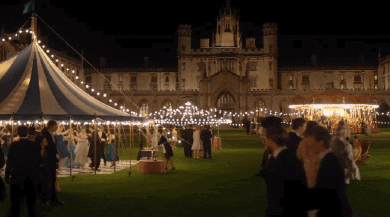 However, this doesn't have to be the case. It's very common now to adopt one wedding venue for the entire event. This reduces the costs as you're only paying for one venue and you don't need to move people between your venue choices.
Choose A New Venue
Take a look at a business that has recently opened up in your area, especially any venue that could be used as a wedding venue or is targeting weddings.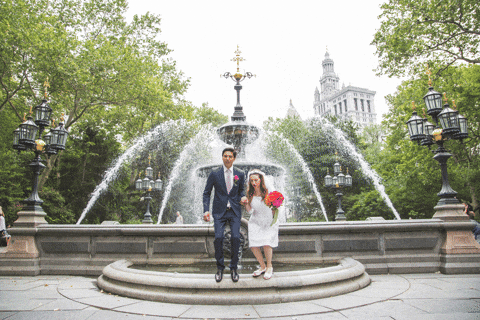 If you choose to use them as your wedding venue and promise to publicize the venue on your social media profiles, you're likely to get the venue for a fantastic price.
You could even be the first one to use it as a wedding venue and start a trend!
Consider Ancillary Costs
Before you congratulate yourself on getting your local park for a reduced rate, take a few moments to consider the extra costs involved in creating your perfect venue. You'll need chairs, decorations, a marquee of some description to protect against the elements.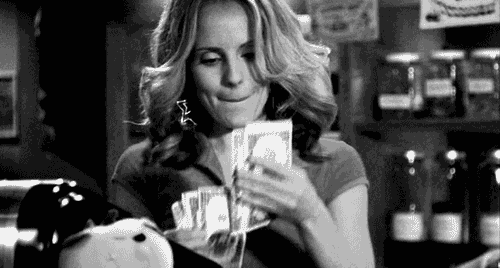 These items can add up and make your reasonably priced venue more expensive than a traditional wedding venue; do your sums before you commit.
Take Your Own Spirits
Depending on the venue you choose you may be able to take your own spirits. This can make a big difference to the cost of supply a drink on arrival or even to having an open bar.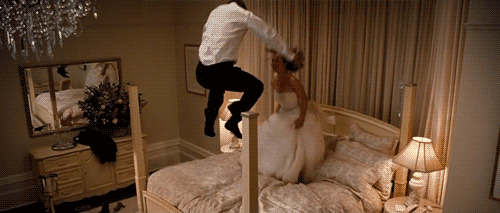 In fact, combining bringing your own bottle with the right wedding venue can actually help guests to feel involved without them having to spend a fortune on wedding gifts, many of which are not really of any use.
Ask For Wedding Help: Not Gifts
This is another way of helping to reduce the cost of the wedding venue if your guests are willing to contribute towards the wedding instead of buying gifts you'll find that you can afford the venue you really want.
You'll also have the bonus of knowing people will turn up because they've invested in your wedding!
Split The Occasion
Finally, if funds are really tight but you really want a specific venue for the wedding then you should consider splitting the occasion.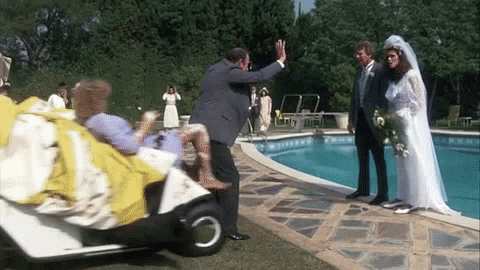 Rent your venue and complete the formalities and then choose a different venue a few months later to have the party and celebrate with everyone you know.
It may not be the traditional approach to getting married and choosing a venue, but you need to remember that this is your special day. It's what you want that counts, no matter how bizarre the theme or the venue!
Final Thoughts
Getting cheap wedding venues isn't as hard as it may appear and doesn't mean that your wedding venue is going to look cheap.
All it takes is a little time, research, and imagination. You can turn any venue into a fantastic wedding venue without breaking the bank. After all, this may be one of the most important days of your life but that doesn't mean that you need to take on massive debt.
Start married life as you mean to go on, frugally but with imagination. There are many perfect cheap wedding venues for you to choose from, stop putting it off and start planning today!

If you still want a traditional wedding venue, use the Poptop venue catalogue.
Also, check out these tips on how to choose a venue for your wedding.
---
You might also like:
Marketing Manager at Poptop – UK Leading Events Planning Concierge Service