An engagement is a serious business. So is an engagement party idea. You're likely to have spent a considerable amount of time and funds choosing the right engagement ring and picking the perfect moment to propose. But now that you've got that all important "Yes", it's time to think about the next step in your engagement. No, that's not the wedding, it's the engagement party.
Of course, you can simply throw an engagement party at your home or at a local venue and ask all your friends to come to the party, celebrate your engagement and have fun. But, this is your opportunity to take it up a notch and have an engagement party that will be remembered for years.
All you have to do is come up with an engagement party idea that will get everyone excited! Unfortunately coming up with a unique idea for any kind of party is not easy, never mind an engagement party!
Fortunately, you don't need to look any further. Choose your engagement party idea from the ones we love the most.
Choose Your Engagement Party Idea
1. Wine Tasting
This is a great engagement party idea providing you're not intending to have children attend.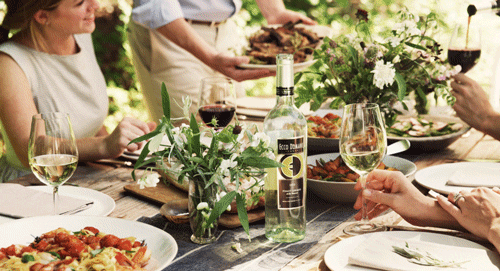 If you're feeling like an evening of culture that could well end up as an evening of over-indulgence then wine tasting is the perfect engagement party idea for you.
If you feel like slowing the effects of the alcohol it's a good idea to add in some cheese.
You can have this party at home and use your own idea cheese and wine combinations. Alternatively, you can visit a local winery or even a wine bar and use the skills of a specialist to ensure that everyone at your engagement party has the opportunity to learn about wine.
Of course, they also need to have the opportunity to taste the wine; it is, after all, an engagement party!
2. Outside Cinema
If you're looking for a completely different engagement party idea then check out the outside cinema/movie night. This is a great idea to keep people of all ages happy.
However, you don't just want to sit around a film, that's not a party! While a movie can be part of the engagement party you should also have some film of the engaged couple, even the engagement if possible.
Invite everyone at the party to bring video footage of one or both parts of the engagement couple; it's sure to make the party entertaining and prevent any awkward pauses!
The great thing about this idea is that you can do it virtually anywhere; you just need a garden big enough for the number of people coming to the party.
3. Roller Derby
If you're looking for an engagement party idea that people will remember for years to come, then consider the roller derby. You don't need to visit the local roller derby although you can if you're feeling brave.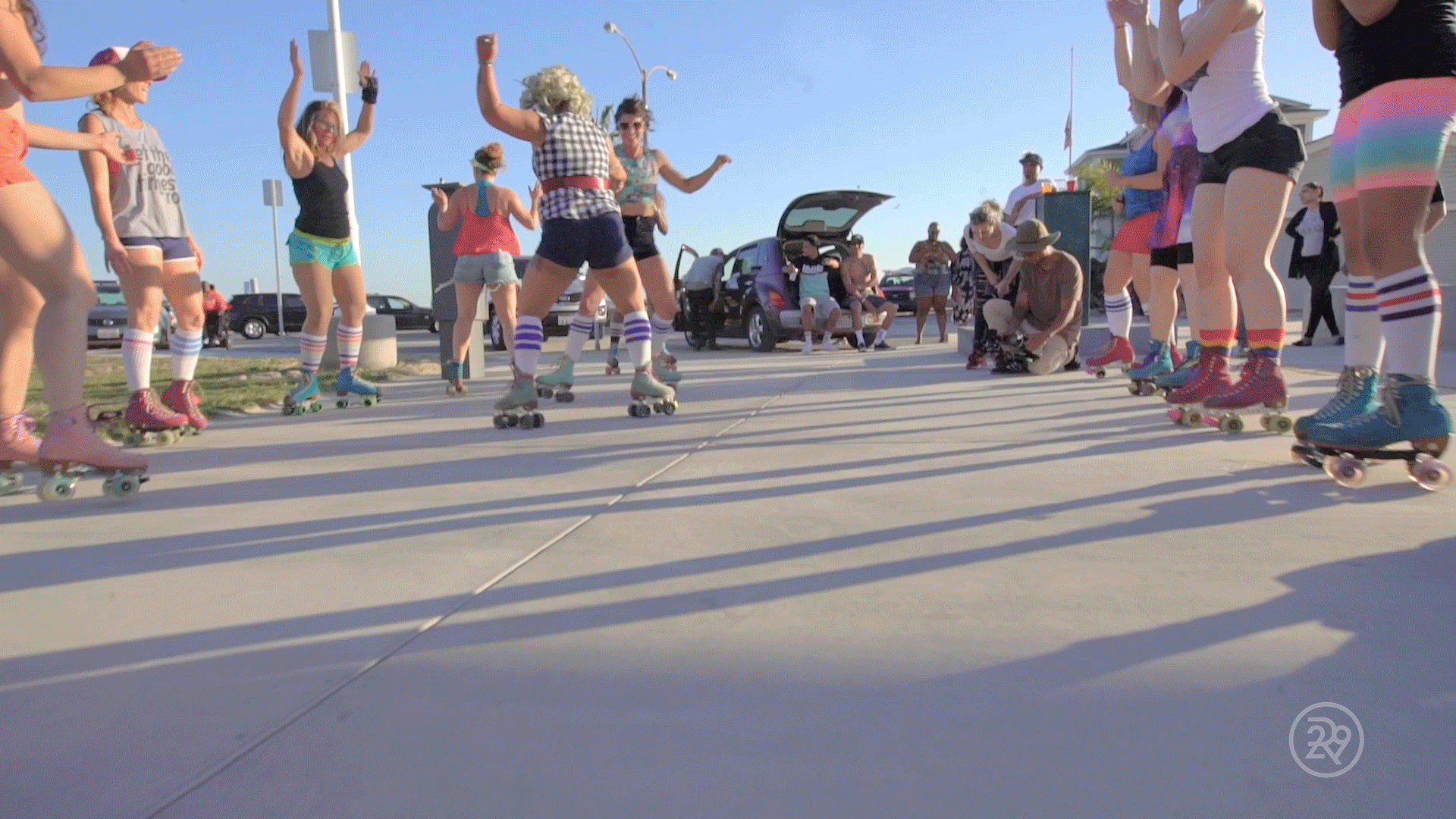 Instead, the ultimate engagement party idea is to simply hold this party in a large hall; where roller skating is allowed. The best idea is to have a professional firm supply music and skates. You then need one rule; everyone who attends has to try roller skating for at least a set period of time.
You'll be surprised at how many spend much longer skating and how much fun this party idea actually is.
4. Try A Picnic
Depending on your age and the ages of your guests you may want a more sedate party or you could even have two parties. This can be a good way to celebrate your engagement with friends and relatives across a large age range.
The picnic idea works for everyone and you can couple it with the roller derby idea to increase the fun and keep any children amused. Of course, your engagement party idea will depend on your personal preference.
The best idea when deciding on a party picnic as your engagement party idea is to choose a location that will allow everyone to let their hair down. This could be a local park or even your back garden; engagement banners are a definite plus, you want everyone to know what is happening.
Every guest should bring a dish or two to share, ensuring there is enough food, (and drink) for everyone, or you can hire some street food catering company or a private chef.
5. Rent-A-Fair
Let's step it up a notch by renting your own fair! You'll need a space big enough for the rides or simply close the fair to outside visitors for an evening. Your guests are then free to try all the rides and really have a party!
It's a good idea to include catering in this as people will get hungry and you will want something to drink. The best idea is to have a marquee or building on site where people can sit, chat, drink and eat. That will ensure everyone enjoys the engagement party.
A fair night is also a great idea for anyone hoping to release their inner child, there is no doubt that it will become a memorable engagement party for all the right reasons. This is truly a unique and exciting engagement party idea.
6. Costume Party
Moving back towards the more traditional approach you can have an engagement party that adds an element of the theatrical.
In short, the idea of a costume party will allow everyone to dress up and have fun. You can opt for a theme, such as a specific time period or romantic costumes only. This fits well with the engagement idea and can even help your single friends find a little romance, especially if they happen to dress up in similar costumes.
Costume parties allow people to be themselves as they are hidden, this makes it a great engagement party idea as you may find many people are meeting for the first time as friends and family from both sides of the partnership come together.
7. Check Out the Casino
A night gambling is not always the first idea that pops into mind when you think about engagement. But, with the right monetary limits, it can actually be a lot of fun.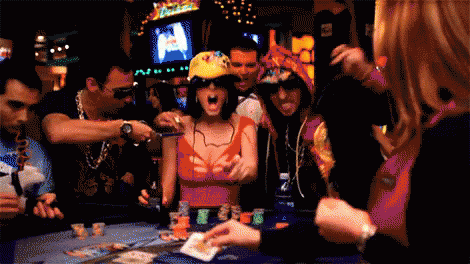 If visiting the casino doesn't appeal, or you're worried this idea may bring out the worst in some family members, then you can always host a casino party night yourself. Gambling at home doesn't need to involve money but it will still have the thrill.
Add in some exotic-sounding cocktails and you're in for an engagement night that you won't forget in a hurry!
8. Paris
It may be a wonderful engagement party idea to travel to Paris and celebrate in the city of romance. Unfortunately, this is not an option for everyone; putting cost aside it can be difficult to coordinate a group of people into the specified time slot.
Plus, this is an excellent honeymoon idea!
Instead of going to Paris, the idea is to bring Paris to you. You'll need to choose a venue, your home or another place that's big enough for you and your guests. Then decorate it with Paris themed inspiration. Your friends will have ideas that can help.
You can take this party a step further by requesting all guests attend in Parisien or French costume. That will bring an interesting array of ideas from the closet!
9. Boat Ride
As far as engagement party ideas go a boat trip is one of the best. In essence, your guests are trapped together; this means they'll have to communicate and find a way to get along, or at least that's the idea!
It's a good idea to pick a river cruise to avoid any sickness issues. The boat should be decorated to show that it's an engagement party and you'll need to make sure there is a well-stocked bar.
What's really good about this engagement party idea is that you're free to mingle and enjoy yourself. Everyone has the opportunity to become acquainted without you getting involved.
All you have to do is sit back, relax, and enjoy the engagement.
10. Weekend Festival
Festivals are usually associated with the younger crowd but this is a good engagement party idea for all ages. You don't need to slum it in the main tent area, get you and your engagement party friends into the pre-erected tents and you'll find you're a world apart from the conventional festival goer. But, you'll still free to enjoy the party fun and mix it up with your friends.
As far as engagement party ideas go this is pretty unique but it is definitely memorable!
11. Murder Mystery
Murder mystery evenings and weekends are becoming popular party ideas. In fact, this is also a great engagement party idea.
Again, this engagement party idea will allow friends and family of all ages to take part. This will help to create a bond which will make your engagement and married life easier.
If possible, this engagement party idea should stretch across the whole weekend. It's a great way for people to bond and will definitely break the ice when having drinks in the evening.
Bottom Line
Whichever idea you choose to follow through with after your engagement, it is important to remember that this is a party, a celebration of your engagement.
The venue is supposed to be fun and the idea is to help break the ice; there will be people that have never met before and you'll want them all to get along.
You can choose one of the above engagement party ideas, think of your own engagement party idea, or merge the ideas to create the ultimate party. You want to tell the world about your engagement and do it in style!
So choose your favourite engagement party idea and start planning today, this is just another excuse for a party.

Also, check out this guide on where to start your wedding planning.
---
Latest Posts:
Marketing Manager at Poptop – UK Leading Events Planning Concierge Service