If you're planning your wedding then you're probably looking for a stunning wedding entertainment ideas. The idea is to leave your wedding guests in shock and awe, it will guarantee your wedding is remembered for years to come.
But, it can be harder than you think to come up with a wedding entertainment idea that will appeal to everyone, especially if you're trying to arrange your wedding on a budget.
Fortunately, you don't need to panic! Check out the following list and you're certain to find the inspiration you need for the perfect wedding entertainment ideas, regardless of your budget.
23 Wedding Entertainment Ideas
1. Fireworks
Fireworks are always a winner, they're a fantastic idea for any special occasion and the perfect way to celebrate your wedding vows.
You can purchase your own fireworks and, with a little planning, connect the fuses to minimize the amount of work needed during your wedding reception. Of course, you'll need to have the permission of your venue and safety equipment on standby; just in case.
The alternative is to get the professionals in although these will increase your budget.
It is important to remember that even the biggest fireworks display only last from 10 to 15 minutes; its great entertainment but you'll need to couple this idea with some of the others on this list.
2. Funfair
There are few things that scream entertainment like the fun fair. It doesn't matter what type of rides you prefer there will be something that appeals to everyone.
In fact, using the funfair as part of your wedding entertainment is becoming increasingly popular. This is partly due to the fact that it helps to feel gaps in the timetable and it will definitely help to keep any children amused.
You'll find there are plenty of small businesses which will supply your funfair entertainment, all you need is the space and they'll do all the work for you. It's a great idea for any wedding and the guests will appreciate the free rides.
Of course, you could always charge to make your money back, although the guest may not appreciate this source of entertainment as much!
3. Circus
If the funfair isn't quite your merry-go-round then another great wedding entertainment idea is to bring in the circus.
You may want to avoid a scheduled show, instead make the circus your wedding entertainment by having a continual flow of performers throughout a certain period of the day.
This will encourage people to move in and out of the circus area and enjoy the various acts. If you prefer you can opt for a small scale circus-style entertainment; clowns and balloon masters mingling with your wedding guests can be a really big hit.
4. A Play
If you've dedicated the whole day to your wedding then there will almost inevitably be a gap between the lunchtime celebrations and the evening party. This is when the venue sets the room for the evening party and guests get to take a breather.
However, for many this is simply dead time, a great idea for passing this time is to put on a show. There is certain to be a local amateur dramatic society that would be eager to practice their skills. All you have to do is check the play they're performing or tell them what you would like.
Then, while things are being transformed you and your wedding guests can enjoy the entertainment.
5. Wedding Movie Reel
Digital technology has made it much easier to capture photos and videos of all the embarrassing occasions in people's lives. A wedding is a perfect opportunity to turn these images into entertainment.
You can create a reel of images and videos to play on a loop in the background throughout the wedding reception. Alternatively, another great idea is to get all the guests to bring in their own images and load them onto a central hard drive.
This is very easy to do and will provide hours of random images guaranteed to embarrass, amuse, and make people smile.
6. Booth
Not so long ago it was a popular idea to leave disposal cameras on the tables to really capture the essence of your wedding day. With the advancement of digital technology, it is now possible to bring the photo booth to your wedding and let the guests have fun making their own entertainment.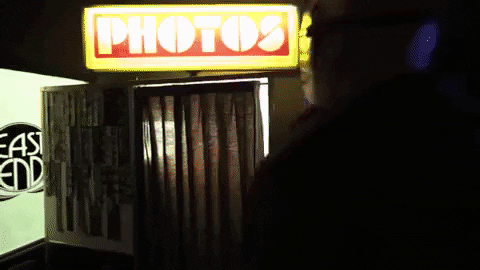 The great thing about this wedding entertainment idea is that any guest can give it a go and get a photo of themselves and their friends, while you get hundreds of digitally captured memories of your special day.
These will allow you to see all the events that were taking place on your wedding day even if you weren't physically present to enjoy them! Check out our Photo Booth suppliers and find your best.
7. Jazz Band
Unless you absolutely hate music you're going to want some tunes playing on your wedding day. The decision is whether the music is for entertainment or simply as background noise.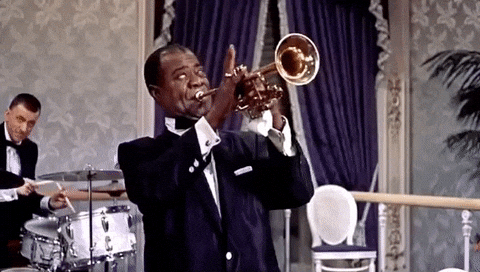 A jazz band may not appeal to the younger bride and groom but, jazz generally has a good beat and you'll increase the chances of getting the oldies on their feet. That makes it a great wedding entertainment idea, even if you just have it for a couple of hours before the party really gets going.
8. Line Dancing
If you fancy something a little different and are determined to get as many people as possible involved then you need to consider line dancing as a wedding entertainment idea.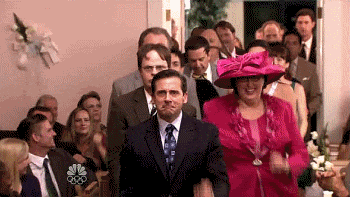 It's a great way to get people on their feet after the first dance, even if it is just 30 minutes of line dancing. You'll need to encourage people to join in or perhaps even attach conditions if they don't. But, they will all be grateful as it's a lot of fun and will certainly make your wedding memorable.
It's worth noting it doesn't have to be line dancing, there are plenty of other dances that everyone can join in, all you need is someone to lead and show the moves.
9. Caricaturist
A good caricaturist doesn't need to have people sat in front of them to create their magical drawings. All they need is their pen and paper and the opportunity to mingle with and watch the wedding guests.
It's a good idea to have a spot where the completed caricatures can be displayed, this will provide a great deal of entertainment to all the guests, especially if they have to work out who is who.
Just be sure to veto the caricaturist's work before you invite them to your wedding day, you're after entertainment, not character assassination!
10. Bouncy Castles or Trampolines
You can decide not to invite children to your wedding. However, as most of your family and friends probably know each other it can make it difficult for some of them to get sitters. That's why it's a great wedding entertainment idea to get bouncy castles or trampolines.
To ensure the bouncy castles really are entertainment make sure you get ones that can support the weight of adults. It's easy to forget just how much fun it is on one of these castles; make it part of your wedding day entertainment and encourage everyone to have a go, once you start you won't want to stop!
11. The Wedding Nanny
Keeping with the theme of children entertainment it's worth hiring a wedding nanny. They do exactly what the description says, look after the children during the wedding and the reception. The idea is that the children will still have fun and be involved in your wedding day, but, their parents can also enjoy your special day without having to worry about their children.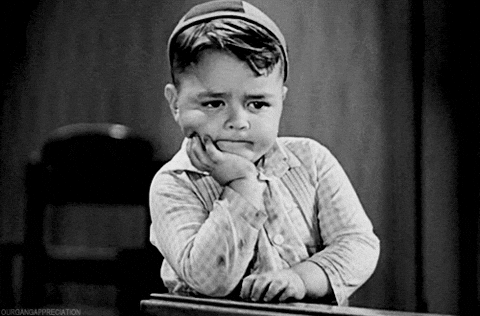 When you consider the cost of a wedding nanny and realize how much easier it will make it for everyone it becomes the best wedding entertainment idea you've ever had.
12. Retro Arcade Area
When people need a break from all the partying, photo taking, and general frivolity it's a great idea to have a spot where they can go to chill for a short while.
The retro arcade is fantastic entertainment for people of all ages. You'll either remember the games fondly or you'll want to experience them, (and marvel at how people use to play games with such poor animation).
The trick with the retro arcade is to just have 2 or 3 machines, this will ensure that it's a good source of wedding entertainment without being the main feature of your reception.
13. Suggestion Cards
When creating a table plan it's normal at a wedding to seat people who know each other with people they don't know. This helps to break the ice and ensure there are no tensions during your wedding day.
However, it can still be difficult for some people to strike up a conversation with someone they don't know. That's why suggestion cards are a great entertainment idea.
You'll need to create a card for every person on each of the wedding tables. On each card, you write a question that the reader must ask the person to their left/right/opposite, (depending on how you've devised the seating plan).
You can even pause before the wedding food is served to give every table the opportunity to try the suggestion cards.
14. Sweet Shop
You probably remember the old-fashioned sweet shops, some of which are making a comeback. The premise is to buy sweets individually. You can make this part of your wedding entertainment by having an array of sweets and some small paper bags.
People can help themselves to sweets and feel like children again, although they may be too full from the wedding food to really appreciate this.
An alternative is to allow people to fill a pot before they leave; giving them sweets to take home and avoiding the need to create wedding favours.
15. Magic Tricks
A good magician will always get people talking, even if it's just to denounce their skills or marvel at how it was possible.
They can also be a great source of entertainment at your wedding, simply allow them to move through the guests doing magic as they interact with various people.
Again, you don't want a magic show that has everyone focusing on one thing, unless you're doing a magic show for the kids. But, having a magician that interacts with your guests provides entertainment and helps to break the ice between people, encouraging everyone to enjoy your wedding day (check out our best magicians to surprise your guests).
16. A Cocktail Car
If you're looking for a wedding entertainment idea for grown-ups and something that is a little different then you should try the cocktail car.
You may have heard of the Prosecco van which supplies Prosecco to your wedding guests. The cocktail car takes this one step further and ups the entertainment factor.
Choose from a vast array of cocktails and watch your guests sampling the forbidden delights; it won't be long before there is a queue and a few wedding guests struggling to find their feet; that's entertainment enough!
17. Petting Zoo
Another way of keeping the children happy, and perhaps some of the adults, is to have your own petting zoo. People will have the opportunity to stroke and even feed a variety of animals; depending on which ones you want at your wedding reception.
Of course, this wedding entertainment idea isn't perfect for every wedding; but it is a great entertainment option.
Don't forget to have a camera or photographer there to capture these adorable moments.
18. The Regular DJ
The original wedding entertainment is still relevant today, although it is now often coupled with some of the other suggestions on this wedding entertainment list.
A good DJ will provide an array of music types, moving through the decades according to your requirements and helping to ensure everyone hits the dance floor at some point.
In reality, this form of wedding entertainment is still a staple part of most weddings. The trick is to find a decent DJ who knows which tunes appeal to the different generations and when to play them in order to maximize those dancing.
It's a good idea to check with friends before booking a wedding DJ, you want the very best entertainment possible.
19. Karaoke
Karaoke is not everyone's cup of tea but it is a lot of fun, and if the happy couple are fans then it has a high entertainment factor.
The happy couple will probably need to get the ball rolling and then each wedding table should be challenged to do a group effort. This will ensure everyone joins in, who knows what hidden talents may be found when people sing at your wedding.
The simple truth is that karaoke is fun, whether as part of your wedding entertainment or a drunken night, people may be reluctant to start but once they get going, there's no stopping them.
20. Casino
Another great possibility for your wedding is a casino area; although no real money should be used. Real money leads to unhappy wedding guests and you'll require licensing; that won't be entertainment.
But, a roulette wheel and a small blackjack table can certainly add to the entertainment factor and help people to remember your wedding for the right reasons.
The fact that everyone is already dressed up will help to make the casino tables work, you'll probably end up looking for James Bond, shaken or stirred?
21. Fancy Dress
Everyone arrives at a wedding in their finest gowns and suits and they are not likely to want to get changed completely, even for entertainment.
But, they may be tempted by a fancy dress box that allows them to try on masks, scarves, and other accessories. Children, of course, will prefer to try everything on; you could even include a wedding dress in the box for entertainment, to see how many of the boys try it on!
Add in some large inflatable bottles of wine and your guests will be having fun in no time.
22. Look-a-like
If you want real entertainment then hire a look-a-like of your partner's favourite celebrity. Sit back and watch their face as the 'celebrity' mingles with your guests, making their way towards your partner.
It's a great bit of entertainment and a fantastic thrill for your partner. If your budget can stretch you could go for the real deal. However, you may have to be careful that your just married status remains that way and not 'newly divorced'! Or you can go further and book a tribute band for your wedding.
23. Guest Book
Don't forget that you need a guest book to get signatures and comments from all the guests at your wedding. Don't just choose a book, try something different.
Instant photos of your guests with personal messages or a card with their drawing skills are a much more entertaining way to get a guest book that will leave you smiling when you're old and grey.
Final Thoughts
They say variety is the spice of life and that's a great philosophy to apply to your wedding day. The entertainment shouldn't be restricted to just one thing. It's a much better idea to spread your budget on a multiple of different entertainment options.
This will help to ensure the entertainment goes smoothly, ensuring your wedding is the day you dreamed of.
Just remember, the idea is for people to get together, enjoy themselves and make memories. Having too much entertainment can end up distracting your guests and separating them. Choose your wedding day entertainment idea wisely!
Marketing Manager at Poptop – UK Leading Events Planning Concierge Service